Skip to Content
Spotlight on the Follicular Unit Extraction Procedure
If you're looking into hair loss treatments in Virginia Beach, you may be interested in a hair restoration procedure called follicular unit extraction. The follicular unit extraction, or FUE, procedure is a highly precise method of harvesting hair follicles to use in hair transplants. FUE-assisted hair transplant surgery is a safe, effective treatment option for hair loss in women and men.
How Is Follicular Unit Extraction Performed?
A physician at a hair loss clinic can perform a follicular unit extraction procedure. Rather than removing a noticeable strip of hair from the scalp to harvest hair follicles, this procedure utilizes a small, highly precise instrument to remove individual hair follicles from the scalp. Your physician will use this device to make a microscopic circular incision around the hair follicle. The follicle is then extracted with tweezers and prepared for your hair transplant surgery.
What Are the Benefits of Follicular Unit Extraction?
Harvesting hair follicles for hair loss treatment and hair restoration via an FUE procedure has many benefits. Because the process is so precise, the area of your scalp from which the hair follicles are harvested will appear virtually unchanged. The procedure is minimally invasive, requiring no stitches and almost no downtime. The results of a hair transplant procedure using follicular unit extraction are extremely natural looking and permanent. No one will be able to tell that you underwent a hair transplant procedure.
Who Is a Good Candidate for FUE Harvesting?
FUE harvesting for hair transplant surgery is the perfect hair loss treatment for men and women. Almost anyone who is suffering from hair loss and who has considered hair transplant surgery, hair restoration, or hair implants is a good candidate for FUE harvesting and medical hair transplant surgery. Those who have a scalp disorder or inflammatory condition that affects the donor area of the scalp may not be able to undergo any type of hair transplant surgery. If you suffer from male pattern baldness, your physician may combine FUE and hair transplant surgery with other hair loss treatments to achieve the best results.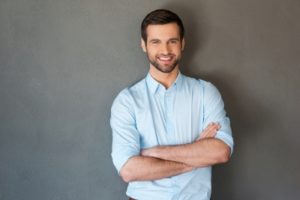 ""