Skip to Content
Alternative Hair Loss Therapies
Alternative Hair Loss Therapies in Mclean, RICHMOND & VIRGINIA BEACH
If you've noticed the early signs of hair loss, you don't have to wait out the clock until your hair is all gone. With one of the alternative hair loss therapies at Virginia Surgical Center, you can regain your head of hair. Though individual results vary, many of our patients throughout Virginia see stunning results and regain their hair, as well as confidence in their appearance. Curious about our alternative treatments for hair loss? Don't hesitate to reach out to our experienced team for more information!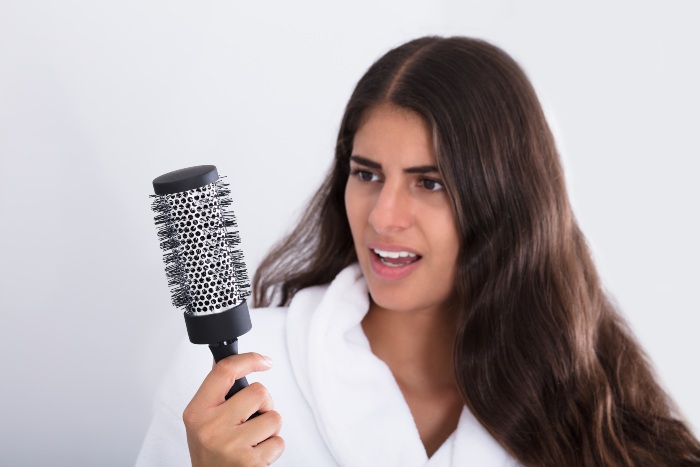 Non-Surgical Solutions for the Early Stages of Hair Loss
While surgical procedures certainly have a lot of merits when it comes to hair restoration, we understand the surgery isn't for everyone. Perhaps you don't have the time to recover from a surgical procedure or aren't comfortable with invasive treatment. If this sounds like you, you still have options to regain your hair. At Virginia Surgical Center, we offer several non-surgical treatments to help our patients feel confident in their appearance once again. Our alternative hair loss therapies are effective for many patients, without the need for invasive surgeries.
Gain a Confidence Boost with a New Head of Hair
Nothing zaps confidence quite like hair you're unsatisfied with. Many people in the early stages of hair loss report lower self-esteem and embarrassment toward their appearance. If your hair loss is making you feel less confident, our alternative hair loss therapies can help. Many of our patients come away with the self-esteem boost they deserve. For details on how your hair could look after hair restoration, check out our before-and-after photos from Virginia patients!
Determining Your Candidacy for Alternative Hair Loss Therapy
Before scheduling alternative hair loss therapies at one of our Virginia locations, be sure to discuss your candidacy with a doctor at Virginia Surgical Center. Every patient has different needs, preferences, and circumstances, and as such, each requires a unique set of treatments. Our team is always happy to sit down with you and discuss the causes of hair loss, hair regrowth goals, and potential therapies and strategies. Most good candidates for alternative hair therapies are in the first years of hair loss, and more advanced conditions may require surgical solutions. Before you resign yourself to hair loss, talk with the experienced team at Virginia Surgical Center about candidacy for our therapies.
Trust Our Advanced Equipment and Staff Training
At Virginia Surgical Center, we pride ourselves on using state-of-the-art equipment for all of our non-surgical hair loss therapies. When you visit one of our Virginia locations, you'll have peace of mind knowing we use only the latest technology as we perform your procedure. Moreover, our doctors are always undergoing additional training to stay abreast of the most recent advances in alternative hair loss therapies. Our patients trust us to bring the most cutting-edge treatments and thorough expertise, and we strive to deliver on both of those fronts.
Schedule a Consultation with Experienced Doctors in Virginia
Everyone deserves to be confident in their appearance. Hair restoration restores more than just hair—it ups self-esteem and pride in one's appearance. Alternative hair loss growth therapies from Virginia Surgical Center have helped many patients feel good about themselves again. If these therapies sound like the solutions for you, schedule a consultation with our doctors today. All we need is some basic information about your hair and when hair loss began, and then we can get started exploring your restoration options. Don't live with hair loss; seek the solutions you deserve from Virginia Surgical Center!