Skip to Content
Premier Probiotic Hair Products in McLean, VA
Feel Like You Again with Healthy, Luxurious Hair
Virginia Surgical Center in McLean, VA has partnered with Nutrafol, the premier company behind Hairbiotic, a probiotic hair product developed to resolve the nutrient deficiency. If your body does not have a balance in the levels of good and bad bacteria, you might not absorb the proper amount of nutrients. A deficiency in these nutrients can negatively influence the quality and growth rate of your hair. Hair quality is largely affected by one's physical health. A healthy diet can influence hair growth. However, there are times when maintaining a proper diet may not be enough – and that's where Hairbiotic comes into the picture.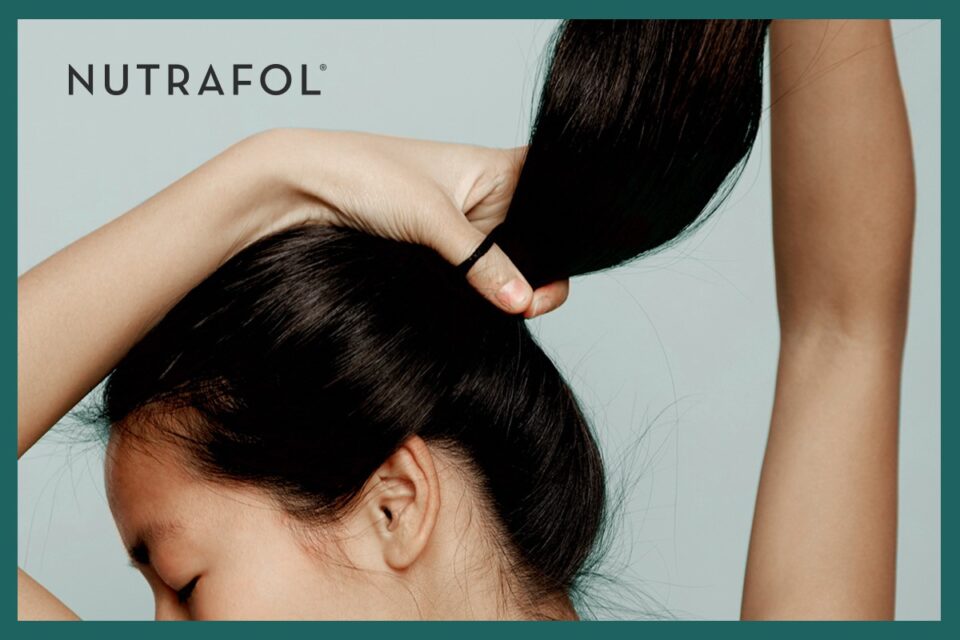 How Probiotics for Hair Growth Work
When most people think of probiotics, they probably associate their benefits solely with the stomach and digestive health. But the ingredients in Nutrafol's probiotic hair products help promote a flourishing environment to improve your hair's growth and thickness. Nutrafol's probiotic capsules are acid-resistant to improve delivery and prevent quick absorption from stomach acids. The probiotic then balances good and bad gut bacteria, which enhances the absorption of nutrients. Those who desire thick and healthy hair can benefit greatly from hair growth supplements. The supplements are clinically tested, drug-free, and made from all-natural ingredients. Hairbiotic works best when used with the surgical or non-surgical hair loss solutions at Virginia Surgical Center.
What Are the Benefits of Hair Growth Probiotics?
There are numerous benefits that hair growth probiotics can offer. Probiotics can help to indirectly restore hair growth through their promotion of a healthy scalp. Through this, probiotics promote thicker, shinier, more lustrous hair. Probiotics also help to stimulate "the growth phase." People who take probiotics often experience an increase in active hair follicles. Probiotics can also help reduce stress and balance hormones. Because anxiety and stress play their own part in hair loss, the reduction of these, in turn, play a role in hair growth. If you noticed your hair thinning, it could be from the lack of beneficial probiotic bacteria lining your stomach and intestinal walls. Hair growth probiotics can help with this, in turn, allowing hair to grow thicker and longer.
What Are the Side Effects of Probiotic Hair Care?
Alongside the wide range of benefits that probiotic hair care innovation provides, it is important to also note that, like with all supplements, there are possible adverse side effects. Everyone has a natural lining of microbacteria lining their stomach. This means that there is also the possibility of having those microorganisms act in a different way than one anticipates. Typically, the side effects of probiotics don't correlate with hair directly; they tend to correlate with the systems that sustain hair. Because side effects are always possible, we encourage our clients to first check with a physician or healthcare professional before taking probiotics good for hair growth.
Contact Virginia Surgical Center for a Free Consultation
Virginia Surgical Center offers various surgical and non-surgical treatments for hair loss, which work exceptionally when partnered with Nutrafol's Hairbiotic. Our professionals will help determine the best treatment for you during your consultation. Contact us today for a free hair restoration consultation. We take pride in offering the best probiotics for hair in McLean, VA.