Skip to Content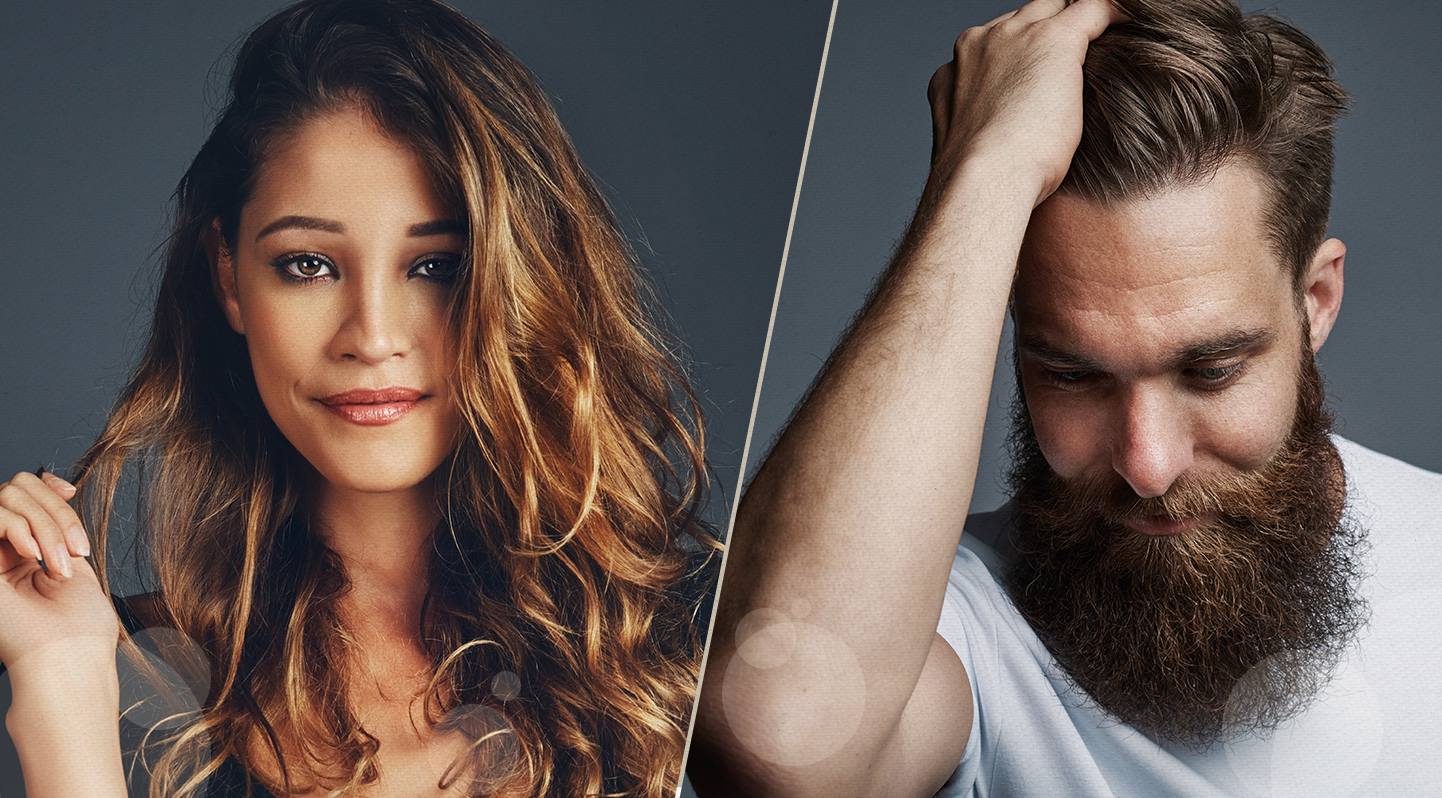 Virginia Surgical Center
Customized Techniques to Meet Your Individual Needs.
Virginia Hair Restoration Specialists in McLean, Richmond and Virginia Beach, VA
Virginia Surgical Hair Center has more than 25 years of experience in hair loss solutions, making us Virginia hair restoration experts. Our three facilities are located throughout the state and are all fully equipped to help patients reach their hair loss restoration goals. Our doctors see both men and women who are dealing with thinning hair, or those who wish to consider moving forward with treatment for a variety of related hair loss issues. If your hair has started thinning, it may cause you great concern. As with many people who experience thinning hair, especially early on, you may not know where to begin or what to do about it. If this sounds like you, we can help with a free consultation!
Change Your Life with a Free Consultation Today
We are currently offering online and face time consultations. Our patients' health is our number one concern. During this time of quarantine and self-isolation, we're taking steps to make sure our office maintains a sterile and safe environment for our patients and employees. While our office is a safe space to visit, we will make all accommodations necessary to establish communication digitally if needed! We are currently able to hold online and in person consultations on Skype, Zoom, Microsoft Teams, Google Hangouts, and more.
At the Virginia Surgical Hair Center, we provide customized FDA-approved hair restoration treatments that are intended to help you address specific hair loss needs. We offer a variety of treatments because we know that a successful hair procedure may completely change your life for the better. Contact us to explore permanent hair replacement techniques that can increase your confidence, make you feel better about your appearance, and restore your sense of self. We love what we do for our clients, and we look forward to helping you customize a hair loss treatment that will make you feel great again. We are also proud to offer discounts for active-duty military, DOD, and military personnel.
Customized Hair Loss Solutions in Virginia
Virginia Surgical Hair Center offers many different hair loss solutions to our clients because we know that no two people are exactly alike. When it comes to hair restoration, there is no "one size fits all" approach guaranteed to work for everybody. That's why the treatment you'll receive here will be based on your unique circumstances and hair restoration goals. We'll meet with you before coming up with a treatment plan and discuss what you would like to do and how we can help. Our customized hair loss solutions in Virginia include:
Hair restoration
Follicular unit grafting
"Trichophytic" donor closure technique
Dense packing
Lateral slit technique
Laser Tek 12000
Outpatient procedures
When you talk with us at your consultation, we will discuss any and all of the strategies above that are applicable to your situation. We want all of our patients to be able to make an informed decision that will bring the desired results.
Finding the Right Hair Restoration Procedure for You
Each of the hair restoration procedures above has different advantages and is best suited to those in certain circumstances. Not every treatment works for every situation. Part of our responsibility at Virginia Surgical Hair Center is to make sure you get matched up with the kind of hair loss solution that will deliver the best results for you specifically. When you speak with us during your consultation, we'll discuss any and all of the strategies above that are applicable to your situation. We want all of our patients to be able to make an informed decision that will bring them desired results. Individual results will vary, but we encourage you to view our before-and-after gallery to get inspired by the possibilities. No matter which type of hair loss restoration procedure you ultimately choose, we utilize state-of-the-art equipment to produce the best results.
Three Convenient Locations
Our Virginia hair replacement and surgical services are offered at each of our three offices. These facilities are located in Northern Virginia near McLean, Virginia Beach, and Richmond. If you're interested in discussing a strategy to combat hair loss, please contact us at the location that is most convenient for you, and we'll set up a time to talk about the options that are available to you.
Customer Reviews
Dear Virginia Surgical Thank you very much for the wonderful job that you did for me. I think sometimes your work goes unnoticed. In spite of the fact that you do charge a fee for your services, I think that it is nice to give a genuine and warm thank you. I am sure the surgery will be a success and I do appreciate all of your consultation and words of wisdom along the way. Again, thank you for everything.
This is not enough to repay you, but it's a start – Thank You! I just wanted to say thanks for all the help and friendly service that all of you showed me while I was in your office.
It was GREAT! seeing everyone again. I really want to thank you guys for being so professional, honesty and yes FUN!