Skip to Content
Trichophytic Donor Closure Technique
Follicular Unit Transplant in Richmond, Virginia Beach, & McLean
Virginia Surgical Hair Center works with women and men to customize Virginia hair loss solutions that are tailored to the patient's specific needs. If you select a treatment that involves grafting, you'll want to minimize any scarring to help preserve your appearance and maximize the cosmetic results of your hair loss procedure. All three of our locations offer state-of-the-art medical care for people seeking polished results. You can find us in Northern Virginia near McLean, Virginia Beach, and Richmond, VA. Follicular unit transplant procedures sometimes produce donor scars afterward. However, we remain on the cutting edge of technological advances in the hair loss field to help minimize scarring for our patients.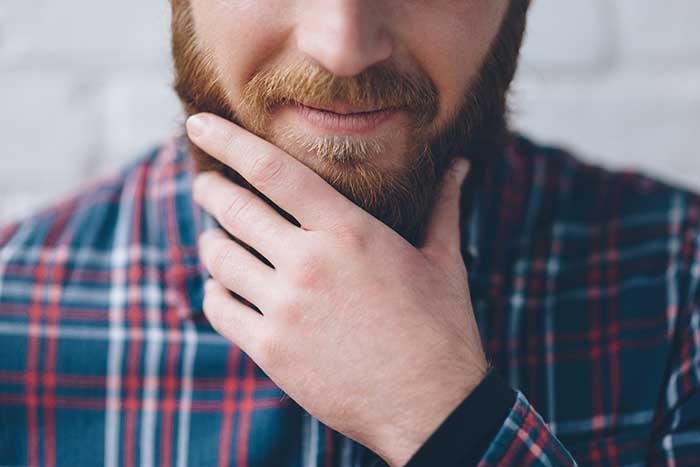 The Trichophytic Donor Closure Technique Minimizes Scarring
At each of our Northern Virginia facilities, we utilize a new closure technique called "trichophytic donor closure." This technique allows for improved camouflage of linear donor scars that are sometimes part of the hair transplant process. For those who wear their hair short, any scarring can be a real cause for concern, as you won't want to have this tissue visible once the treatment is finished. Our specialized closure process takes care of this and greatly reduces any scar tissue involved after a follicular unit transplant procedure for our Richmond, McLean, and Virginia Beach-area patients.
Understanding Our Patients' Needs After an FUT Procedure
Before the trichophytic donor closure procedure was used at our practice, a patient could expect their donor scar after a follicular unit transplant procedure to be about 0-2mm in width. Normally, the surrounding hair would easily cover the scar, but for some patients with very short hairstyles or buzzcuts, the resulting donor scar could sometimes still be visible with the naked eye. This can take away from some of the benefits of hair loss treatment, such as improved confidence and appearance. Therefore, we decided to move to a model of treatment that allowed for better results for our patients. These days, our surgeons use this technique as a routine part of all linear donor harvests.
Explaining How the Trichophytic Closure Technique Works
The trichophytic donor closure technique is a type of "overlapping" technique that makes it possible for your surgical wound's edges to overlap each other. This results in hair growing directly through the linear donor scar, which can dramatically improve coverage of the donor scar in those with short hair. The procedure can be used on patients who have had previous hair loss treatments and are seeking cosmetic improvements in camouflaging their donor scar. It's also ideal for patients who are undergoing a hair transplant procedure for the first time, including those needing 1,800+ graphs in a follicular unit transplant. The trichophytic donor closure technique works especially well with sutured incisions, although it has also produced desirable results with stapled closures as well. Thanks to the trichophytic donor closure technique, you likely won't be able to see your incision scars even upon closer inspection.
 Who's Considered a Good Candidate for an FUT Procedure?
To be considered for a follicular unit transplant in our Richmond, McLean, or Virginia Beach office, we'll first examine your current hair loss pattern. This will help us evaluate your current hair loss restoration needs, as well as those for the future. Patients with limited hair loss or those seeking to treat smaller areas (such as the eyebrows) typically make the best candidates. Follicular unit transplants are fairly less invasive than hair transplant surgeries of the past, requiring local anesthesia.
Restore Your Confidence Thanks to Our Hair Loss Expertise
Follicular unit transplants are completed as outpatient procedures with minimal recovery/downtime. Generally speaking, factors such as your hair color and texture may impact the number of grafts required for the procedure. Darker hair tends to require fewer grafts than lighter hair, while curly hair tends to require fewer grafts than straight hair. No matter your hair loss restoration needs, you don't have to worry about scarring as much as past patients thanks to our utilization of the trichophytic donor closure technique in our Northern Virginia practices. Restore your confidence with our expertise!
Free Online or Free in Person Consultation