Skip to Content
Laser Tek 12000: Innovative Laser Hair Loss Treatment in McLean, Richmond, and Virginia Beach
Virginia Surgical Hair Center uses the Laser Tek 12000. This is one of the best laser therapy machines available. It is an FDA-approved class 3A cosmetic device. The laser is cool to the touch. Many individuals have reported feeling no sensation at all from the treatment.
Over the past 20 years, the physician-supervised staff at Virginia Surgical Hair Center has helped thousands of men and women combat male and female pattern baldness.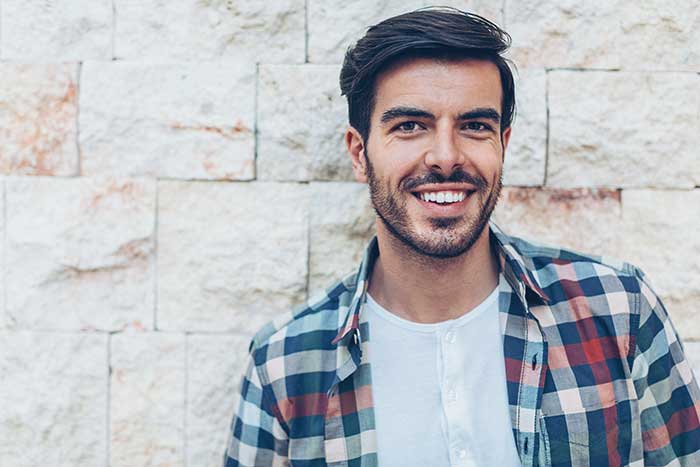 Laser Hair Therapy
The Laser Tek 12000 does the following:
It increases energy to the cells thus allowing the cells to absorb nutrients and remove waste faster
It improves blood and lymph circulation
It also brings cells into oscillation patterns
During each laser hair therapy treatment Virginia Surgical Hair Center's Laser Tek 12000 device streams laser light from as many as 160 diodes directly onto the head, transforming bare scalps into cranial nightclubs, boosting blood supply, and stimulating the metabolisms of hair-follicle cells.
Frequently Asked Questions
Let me answer a few questions that we are always asked about laser therapy.
How does the Laser Tek 12000 work?
Laser therapy provides light energy to the scalp making the hair look healthier, fuller and thicker.
Is laser therapy safe?
It is 100% safe and there are no known side effects.
How long will it be before I see results?
Results will vary from client to client. We have seen hair loss subside in clients anywhere from 3 to 6 weeks. Normally clients will see improvement within the first six months.
How much does it cost?
Pricing and treatment schedules will be determined after consultation.
How man treatments do I need?
A treatment program will be set-up for you at time of consultation. Without actually being able to examine the current state of your hair, there is no way of telling you how many treatments are needed.
Free Online or Free in Person Consultation