Skip to Content
Facial Hair & Eyebrow Transplant
Eyebrow Transplants In Virginia Beach, McLean, & Richmond
When most people think of hair loss, they typically think of male or female pattern baldness. However, eyebrows and facial hair can also be claimed as victims of hair loss. There are a number of reasons why an individual may be unable to grow eyebrows or facial hair, including genetic predisposition, burns, or due to scarring after surgery. Some people opt for laser hair removal and then later decide they want eyebrows and facial hair after all. Whatever the reason for your inability to grow facial hair, the team at Virginia Surgical Hair Center can offer you a beard transplant or eyebrow transplant in Richmond, McLean, or Virginia Beach. We have over 25 years of expertise in providing customized hair loss solutions for men and women of all ages. We welcome the chance to help!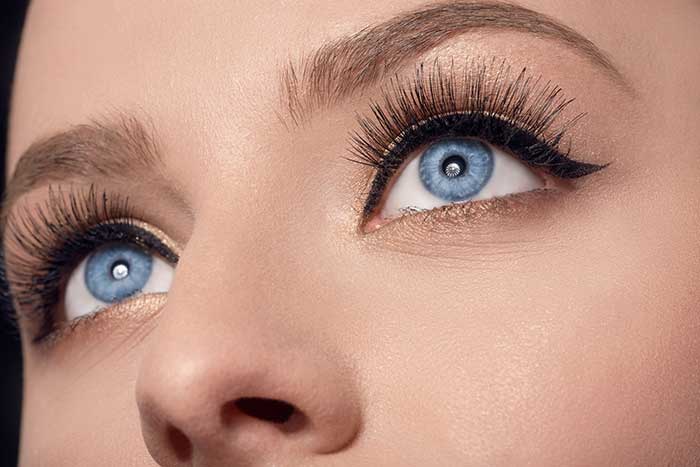 Why Eyebrows Are Important
Eyebrows are a lot more important than many people realize. If your eyebrows are thinning or completely gone, you might think about the following factors and consider eyebrow transplants for your facial hair loss restoration needs:
Appearance: There's something inherently odd about a face without eyebrows or one with asymmetrical or disproportionate eyebrows. If you feel self-conscious about your bald or bizarrely-shaped brows, eyebrow transplants can help normalize your appearance.
Expressivity: Eyebrows are an essential aspect of communication. Virtually every expression that the human face makes involves the eyebrows in some way. Eyebrow implants can help make your face easier to read, which can help improve your social interactions.
First Impression: Believe it or not, your eyebrows are usually one of the first things people notice about you. Create a more favorable first impression with eyebrow implants that look natural with permanent results.
Eye Protection: The eyebrows are also crucial for protecting your eyes. Eyebrow hair provides an essential line of defense against sweat, water, and anything else that might otherwise get into your eyes.
We Can Help Replace, Fill in, or Reshape Your Brows
When you come in for an eyebrow transplant consultation at Virginia Surgical Hair Center, we'll examine your facial features carefully to create custom brows for your face. Although many people use eyebrow makeup pencils, waxing, tweezing, or even permanent tattoos to help fill in their eyebrows, these types of solutions are usually time-consuming, expensive, and short-term at best. Whether your eyebrows need to be replaced, filled in, or reshaped, we want to help you get the aesthetically-pleasing brows you've always wanted. Please pay us a visit in Richmond, McLean, or Virginia Beach today to discover how an eyebrow transplant can change your life forever!
Entrust Your Eyebrows to Our Facial Hair Experts
Did you know that your age, ethnicity, gender, and facial type all play an integral role in determining your ideal eyebrow thickness, shape, and arch? That's why relying on experienced eyebrow transplant specialists is crucial for your procedure's success. Virginia Surgical Hair Center has over 25 years of experience providing eyebrow transplant procedures to combat facial hair loss for various reasons, including the following:
Electrolysis or laser hair removal
Poor genetics or congenital causes
Chemical or electrical burns
Traumatic injuries (including those sustained in a car accident)
Certain autoimmune diseases
Radiation or chemotherapy
Scarring from a surgery
Aging
Overzealous tweezing, waxing, or plucking over the years
How Our Facial Hair Transplant Procedures Work
Virginia Surgical Hair Center utilizes automated follicular unit extraction, or automated FUE, eyebrow transplant procedures to help our patients achieve natural, lasting results. During an eyebrow transplant procedure, we transfer hair follicles one by one from your scalp to your eyebrow region, taking care to point them in the correct position. Our offices also use the trichophytic donor closure technique to help reduce scarring after a beard or eyebrow transplant procedure. Our facial hair transplant procedures in Northern Virginia are most common for eyebrows or the upper lip and chin area where men grow mustaches and goatees. While popular beauty trends may change over time, having lustrous facial hair, including full, expressive eyebrows free of bald patches, usually never goes out of style.
Contact Us for a Custom Facial Hair Transplant Consultation
You can discuss the goal of your facial hair transplant with us, and we'll work to design a custom facial hair transplant that fits your needs. Whether your goal is a minor eyebrow fill-in, or you have a desire to grow a full beard and mustache from having no hair growth at all, we want to help. Call the experienced team at Virginia Surgical Hair Center at 703-962-7419 to help design your ideal facial hair transplant. Be sure to take a look at the results from our facial hair and eyebrow transplants in our before-and-after gallery for additional motivation. We're committed to helping our patients achieve desirable results!
Free Online Hair Restoration Consultation