Skip to Content
Hairline Transplant Treatment in McLean, Richmond and Virginia Beach, VA
Why Hairline Transplants Work for McLean-Area Patients
The medical process for hair restoration involves the transplanting of hairs and follicles from one area of the head to another. Every single follicle of hair on the human scalp is genetically programmed before birth to either become sensitive to the male and female-specific hormones which begin to appear during puberty – causing the follicle to wither and die in time – or not to become sensitive to these hormones and continue growing throughout one's lifetime. If hair loss has become a growing concern, Virginia Surgical Hair Center provides many custom hair loss solutions, including hairline transplants, for McLean, Richmond, and Virginia Beach-area patients of all ages.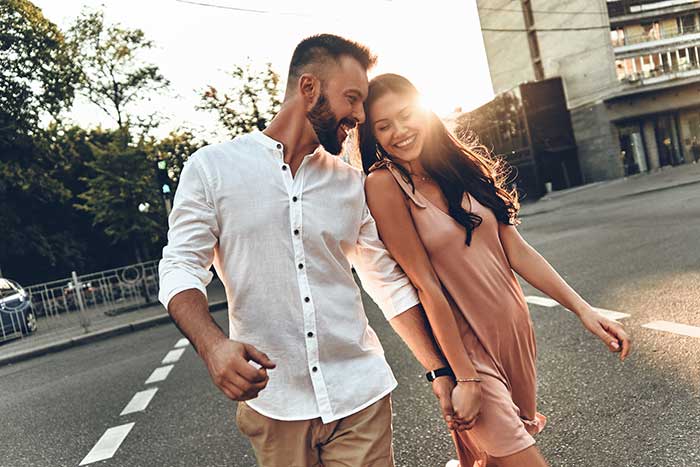 Naturally-Restored Hairlines for Virginia Men & Women
During our hair transplant procedures, grafts are placed ONE AT A TIME in a patient's thinning and balding scalp areas. Virginia Surgical Hair Center physicians are trained to artistically perform this procedure in a manner that results in virtually-undetectable, natural-looking restored hairlines and natural density. Because no two people are exactly alike, there is no "one size fits all" approach to hairline transplants. Therefore, every surgical hairline reconstruction provided here is customized to fit a patient's exact needs for beautiful, lasting results.
Hair Loss Procedures Offered at Virginia Surgical Hair Center
Virginia Surgical Hair Center remains on the cutting edge of science. We're able to inject platelet-rich plasma (PRP) into a patient's scalp area to stimulate the body's natural healing process and hair follicle growth. This type of procedure is recommended for patients in the initial stages of hair loss.
Follicular unit extraction (FUE) is a hair transplant procedure involving the harvesting of follicular unit grafts. Thanks to our advanced automated equipment, many patients are pleased with the natural-looking, long-lasting results.
We use the trichophytic donor closure technique to help minimize scarring after a hair loss restoration procedure. This is especially helpful for patients with very short hairstyles that wouldn't necessarily be able to cover their donor scars.
Our clinics use state-of-the-art equipment to create hair grafts of the smallest possible size that are still able to retain the natural characteristics of hair growth. Many patients with male or female pattern baldness achieve desired results in as few as one or two graft sessions.
Modern technology has made it possible to pack hair grafts closer than ever before for more natural-looking results and density. Even under scrutiny, it's difficult to tell the difference between transplanted hairs and your natural hair.
There are a number of reasons why an individual may be unable to grow eyebrows or facial hair, including genetic predisposition, burns, chemotherapy, or laser hair removal. Our facial hair transplant procedures are most common for eyebrows or the upper lip and chin area where men grow mustaches and goatees.
Our clinics have been using the lateral slit technique for over 10 years to transplant hairs in areas that were previously thought of as impossible, including the temple and sideburns. We use custom-sized blades to match hair grafts in-between existing hairs for more natural results.
Using laser energy, the Laser Tek 12000 is an FDA-approved laser therapy machine used to stimulate the metabolism of hair follicles. The results are typically healthier, fuller, thicker hair within the first six months, though individual results may vary.
Many of our hair loss restoration procedures are completed on an outpatient basis, meaning you may resume regular activities after a procedure. Please contact us for more specifics about the type of procedure you're considering.
Understanding the Psychology Behind a Healthy Head of Hair
Many men and women equate having a healthy head of hair with virility and power. There's quite a fascinating history behind this psychology:
Ancient Figureheads – As far back as the ancient Roman and Greek civilizations, wigs were viewed as a symbol of wealth and status. In U.S. history, our nation's founding fathers also wore elaborate wigs to convey elegance and wisdom. Is it any wonder that the majority of our presidents, politicians, and other elected officials have had full heads of hair over the years?
A Sign of Good Health – Have you ever looked at a baby with a full head of hair and thought they appear to be healthier than a baby without as much hair? Many view hair growth as a sign of good health and development among children and adolescents. Likewise, many equate thinning hair and baldness with aging and ailing health.
Favorable First Impression – Many people, both male and female, place a greater emphasis on the face and how your hair frames it when it comes to choosing a mate. After your eyes and smile, your hair is often one of the first physical attributes people notice about you.
Beauty & Sensuality – Male or female, having lustrous locks is said to enhance your feelings of beauty and sensuality. There's a reason why hair loss affects your confidence and self-esteem. Many turn to surgical hairline reconstruction procedures to help them restore what's been lost through the ages.
Request a Free Consultation for a Hairline Transplant Today
Virginia Surgical Hair Center welcomes the chance to discuss your surgical hairline reconstruction options in the McLean, Richmond, and Virginia Beach areas. Please feel free to contact us to request your free initial consultation. We customize our hair loss restoration procedures to your needs.
Free Online or Free in Person Consultation