Skip to Content
Female Hair Loss Solutions Specialist in Richmond, McLean, &, Virginia Beach, VA
Tackle Female Hair Loss at Virginia Surgical Center 
Everyone wants a lush head of hair. Unfortunately, premature hair loss is a reality for many people in McLean, VA, and beyond. When most of us think about "going bald," we assume this refers to men. However, women can experience hair loss as well. Female hair loss can result in a loss of confidence, and many women look to medical professionals to restore their head of hair. At Virginia Surgical Center, we provide an array of surgical and non-surgical treatments for women and men alike. Female hair loss may, at times, be inevitable, but it doesn't have to affect your appearance permanently. Learn more about how we can help you get your hair back.
Explore Hair Transplant Procedures for Women
Hair transplants can be effective for individuals of any gender. Our team is proud to provide several options for you. With the help of our professional medical team, you'll choose the procedure that best fits your goals and needs. Here's a brief overview of each surgical and non-surgical hair loss treatment we perform: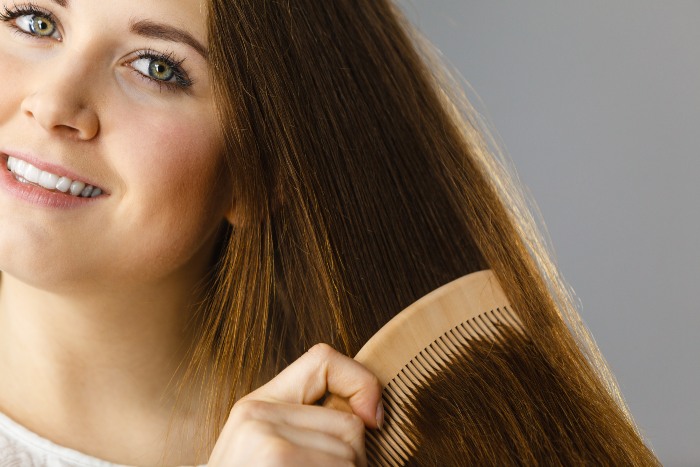 What Are the Benefits of Hair Loss Treatment? 
Female hair loss treatment can afford you numerous benefits you can enjoy for years to come. First and foremost, you'll have the advantage of luxurious and full hair free of bald spots. Hair transplant procedures are permanent hair loss solutions that provide natural-looking results. What's more, the hair you grow in the future will come in healthier and stronger. With healthy, full hair, you'll likely feel a boost in your self-esteem and confidence in your appearance. For more information on the benefits of these female hair loss treatments, don't hesitate to speak with our friendly staff.
Explaining the Importance of Hair Care
To keep your hair healthy for years to come, you need to take good care of your hair. The more you care for your hair, the less likely you'll regain bald spots or develop conditions such as alopecia. Proper hair care is often more than just shampooing and conditioning. Fortunately, our team can help you choose the best ways to keep your hair beautiful. Follow these tips for maintaining your hair regrowth:
Be sure to have your hair trimmed every two months
Refrain from overapplying shampoo, as it can dry out your hair
To promote hair growth, apply hair oils such as coconut or almond oil, to the tips of your hair, not your scalp, it can clog pores
Take care when brushing your hair, especially when wet, and only use wide-bristled brushes
Maintain a diet with plenty of iron and protein, and stay hydrated
Why So Many Virginians Choose Us
People throughout Virginia trust us to provide state-of-the-art treatments for female hair loss. In our years of experience with hair transplants, we've remained dedicated to innovative and personalized services for each client. No two people have the same circumstances, so we always take an individualized approach when meeting with prospective patients. When you choose us, you'll be met with a wide selection of procedures and a professional team of surgeons to help you decide on the operation best-suited to your needs.
Get in Touch with Our Team Today
Interested in learning more about our treatments? Our specialists are just a call away! If you're experiencing female hair loss, you don't have to resign yourself to living with it. Instead, take action with Virginia Surgical Center. Our team is happy to work with clients from McLean, Richmond, and Virginia Beach areas, and beyond to choose their ideal method of hair transplant. We offer free consultations, so there's no reason not to contact us today.