Skip to Content
Follicular Unit Extraction in Richmond, McLean, &, Virginia Beach, VA
Follicular Unit Extraction
Exclusively at Virginia Surgical Hair Center Serving McLean
Virginia Surgical Hair Center specializes in automated follicular unit extraction for Richmond, McLean, and Virginia Beach-area patients. Automated follicular unit extraction, or automated FUE, is an alternative procedure for performing automated follicular unit hair transplantation. However, unlike the predominant follicular unit transplant (FUT) procedure, in which a strip of donor tissue is removed and dissected under magnification, the automated FUE procedure uses a small instrument (Alpha graph machine) to extract each follicular unit one by one.
Both the strip excision and automated FUE procedures create 1, 2, 3, and 4 hair follicular unit grafts that are then transplanted into the balding area in the same manner. The primary difference between these two procedures is the technique used to harvest the follicular unit grafts. Automated FUE is a longer procedure because only up to 1,800 graphs can be done per session. However, candidates must qualify for this type of hair restoration procedure. Please contact us to learn more about this procedure or to set up your free consultation to see if it's right for you.
 What's the Difference Between an FUE & an FUT Procedure?
The main difference between an FUE hair transplant procedure and a FUT procedure is that an FUE procedure allows us to lift individual follicular units from your scalp. During a FUT procedure, a strip of donor hair-bearing skin must be removed by a surgeon so that individual follicular units may be transferred to the scalp. No matter which procedure is used, great care must be taken to distribute the healthy hair grafts seamlessly among your scalp for optimal results. With Virginia Surgical Hair Center's micro-follicular unit hair transplantation, all of the hair grafts are dissected using state-of-the-art Mantis microscopes, allowing for minimal waste. This results in a cleaner, more precise follicular unit and contributes to achieving the most natural-looking results possible for our patients.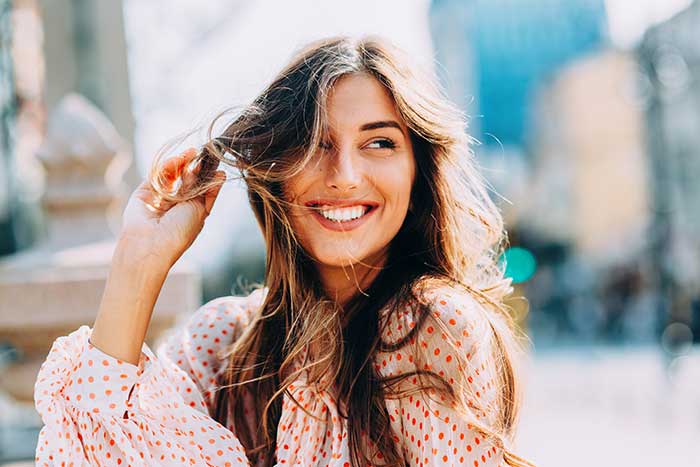 Am I a Good Candidate for Follicular Unit Extraction?
At Virginia Surgical Hair Center, we only perform FUE procedures on patients whom we can expect to have full yield and hair growth from the follicular unit extraction technique. This procedure can be done at any of our three convenient office locations in Northern Virginia (McLean, Richmond, and Virginia Beach). An automated follicular unit extraction test can help identify those individuals with the optimal hair and scalp characteristics to get the maximum benefit from this type of hair restoration procedure. During the test, follicular unit extraction is performed in a sample area in the back of the scalp. It's performed under local anesthesia and takes about 15 minutes. Patients who pass the test will be deemed good candidates for follicular unit extraction. If the test is negative, conventional strip removal with microscopic dissection is the best option.
Patients Who Will Benefit from Automated Follicular Unit Extraction
One of the biggest advantages of a follicular unit extraction is that it leaves smaller, more precise scars that aren't usually visible to the naked eye. Both men and women of all ages have seen desirable results with a follicular unit extraction procedure. However, as stated previously, not everyone is a good candidate for an FUE hair transplant procedure. We typically recommend follicular unit extraction procedures for Virginia patients who meet the following criteria or hair loss conditions:
Patients with limited hair loss or those who require minor sessions/transplants
Those with the treatment of small cosmetic areas, such as eyebrow restoration
Those who wear their hair very short (fewer means to cover up donor scars)
Patients with very low donor supply, a scarred donor area, or very tight scalps
Patients with selected hair loss repair procedures
Those who need to camouflage traumatic scars or donor scars
Athletes who must resume full activity soon after the procedure
Patients who tend to heal with wide scars
Younger patients or those needing a smaller number of grafts in their hairline
Request a Follicular Unit Extraction (FUE) Consultation
It's important to remember that there isn't a "one size fits all" hair loss restoration solution. At Virginia Surgical Hair Center, we customize our treatments for every patient. During your consultation, we'll discuss your hair loss restoration goals so we can determine which type of treatment may be most beneficial to you. Our doctors are skilled specialists in the hair loss field who look forward to helping you achieve your hair restoration goals. For more information on which hair restoration technique may be right for you, please contact one of our Northern Virginia facilities to speak to a staff member in more detail. When you contact us for a free consultation, we'll be glad to answer your questions and help you decide on how to move forward with your hair loss treatment. We love what we do here, and it shows!
Free Online or Free in Person Consultation