Skip to Content
Hair loss in women and men can be psychologically devastating. While prescription medications can help and a change in hairstyle can camouflage the problem, many patients opt for hair loss restoration near McLean because it offers a more effective, permanent solution. If you are exploring your options for hair loss treatment, consider booking a consultation at a hair loss clinic to find out if hair implants could be right for you.
Candidates
Only a doctor can determine if you may be a good candidate for a hair transplant procedure. Generally, good candidates for hair implants are non-smokers in good overall health. In addition, you should have sufficient hair growth at the donor site. The donor site, which is typically the back of the head, is where the doctor will extract follicular units for implantation in the balding areas. Good candidates for hair transplants should also have realistic expectations for the outcome of the procedure. Additionally, your doctor may advise ruling out any potential underlying causes of hair loss that could be resolved with a non-surgical approach. These can include taking certain medications.
Approach
Since the debut of the punch hair transplants in the 1950s, hair transplant technology has benefited from considerable advances. The doctor at the hair loss clinic can help you understand the techniques he or she may use during your transplant procedure. For example, he or she may recommend follicular unit extraction (FUE), which involves "harvesting" individual follicular units from the donor site. Or, you may be a good candidate for the follicular unit transplant (FUT). This involves the excision of a small strip of tissue from the donor site. The clinical team then processes the tissue to harvest individual follicular units, which are placed in the recipient sites.
Lateral Slit Technique
Regardless of whether you undergo FUE or FUT hair transplant, your surgeon may use the lateral slit technique to provide more natural-looking results. This is a technique for placing grafts in the recipient sites in such a way that precisely controls the exit angle of the grafts. The result is that the direction of hair regrowth looks completely natural.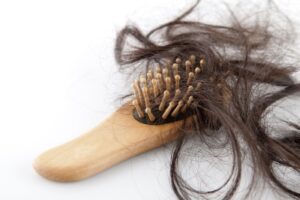 ""